About
The Illinois Water Environment Association is a community of dedicated professionals working to advance fundamental knowledge of our water environment. Its members are engineers, scientists, plant operators, and students. They work at wastewater treatment plants, engineering firms, and manufacturers of water treatment equipment.
The IWEA contracts with an Executive Manager to oversee day to day organizational duties. Questions and requests can be directed to ExecMgr@iweasite.org.
The IWEA observed its 30th Anniversary in March 2009. Our Celebration included a PHOTO RETROSPECTIVE.
Use the links below to learn more about the IWEA.
The WEF Board of Trustees selected IWEA to receive the 2010 Outstanding Member Association Award.
The Illinois WEA was recognized in the following ways during WEFTEC:
A photograph was be featured in WEF's Hall of Honor
IWEA was featured in WEF's Celebration of Excellence brochure that is distributed to all WEFTEC attendees
An Award was presented to IWEA President Dennis Priewe during WEF's Celebration of Excellence Ceremony
The links below are documents highlighting IWEA achievements that were included in our award submission.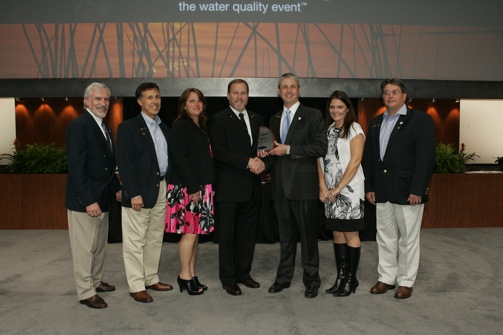 WEF President Paul Freedman presents MA of the Year Award to IWEA Board Members Ted Denning, Lou Kollias, Laurie Riotte, Dennis Priewe, Debra Ness, and John Lamb.